Reditus wins the 2022 International Contact Centers Week Award
Reditus won, ex aequo, the award for the International Week of Contact Centers 2022. The delivery of the award by the APCC - Portuguese Association of Contact Centers took place on October 3, at Quinta da Rainha, in Queluz, as part of the ceremony that closed the celebrations of the week dedicated to Contact Centers.
The award attributed to Reditus represents a recognition of the company's effort and commitment in the celebrations of the most important week for the Business Sector, reflecting all the dynamics and involvement of employees and its operatives.
International Contact Centers Week is an important milestone for the accreditation and valorization of the business sector, which is increasingly present in the day-to-day activities of Companies and their customers.
It aims to boost, since 2005, the group spirit of companies and promote a relevant Business Sector that in Portugal already employs more than 104 thousand people and has a turnover of 3 billion euros.
As in previous editions, this event was a time of fellowship that brought together hundreds of Contact Center Professionals.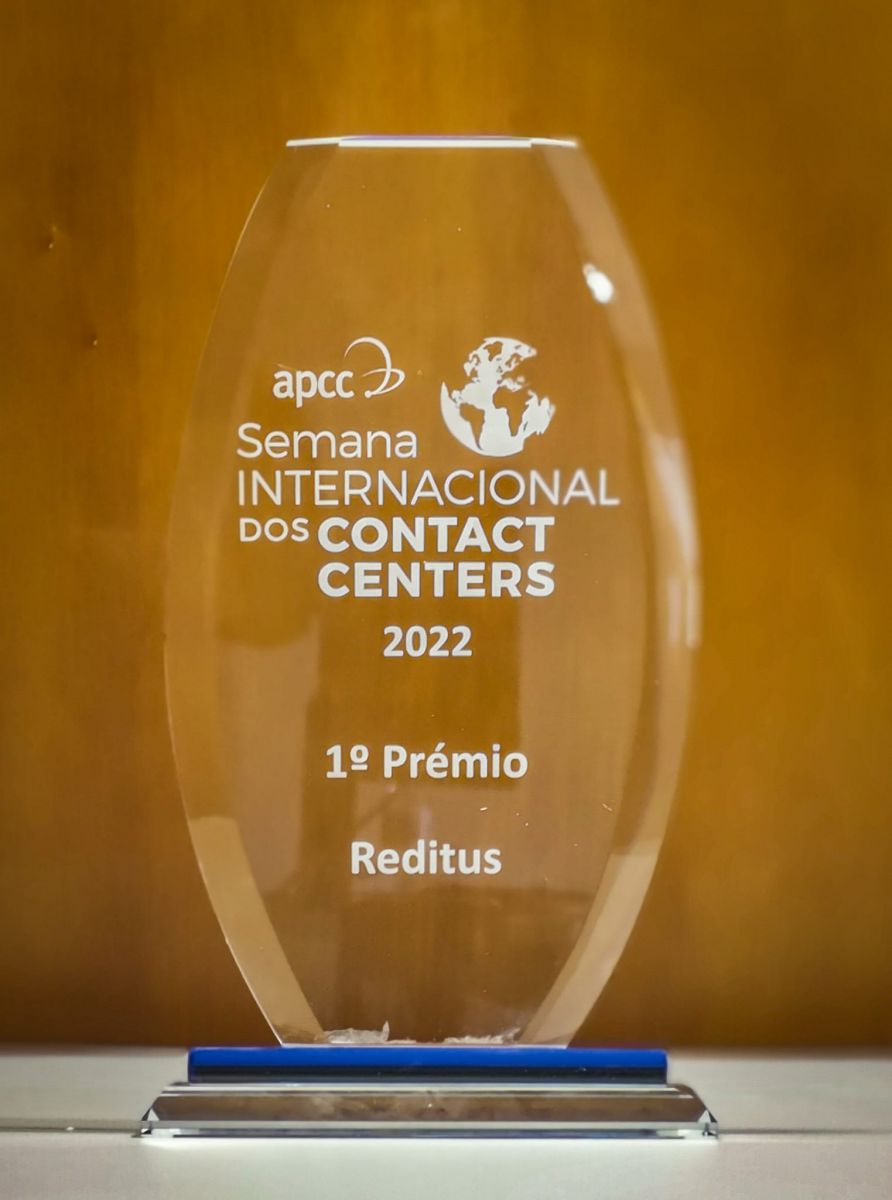 About APCC
The Portuguese Association of Contact Centers (APCC) is a business association made up of 106 companies, representing 12 sectors of the economy, with the mission of developing the Contact Center market in Portugal. https://www.apcontactcenters.org/