Reditus wins a Gold Award from APCC, recognizing the excellence of its Contact Centers
Reditus, a renowned Portuguese company providing outsourcing services and IT consulting, is proud to announce that it has been honored with the Gold Award from the Portuguese Association of Contact Centers (APCC) in the Banking category.
This prestigious award, presented by the APCC, acknowledges the excellence and exemplary performance of Reditus' Contact Centers for the services provided to Millennium BCP, as well as the high-quality service delivered by the Bank to its customers.
The APCC Best Awards are one of the most prestigious awards in the Contact Center industry in Portugal, recognizing organizations that stand out for their quality, innovation, and exceptional results. Reditus was selected among a group of renowned companies based on its performance indicators, customer satisfaction, applied technology, and adaptability to the ever-changing market needs.
Reditus has a successful track record in providing Contact Center services, and this distinction is a testament to the team's dedication and commitment to delivering exceptional customer experiences. Through the implementation of advanced technologies, recruitment and training of highly qualified professionals, and the development of innovative strategies, Reditus has achieved remarkable results over the past 11 years, accumulating awards in various categories.
"We are delighted to receive this APCC Award. It is a recognition of our hard work and commitment to providing high-quality Contact Center services to our clients," said Ruben Fernandes, CEO of Reditus. "Our dedicated and talented team has been instrumental in our ongoing success, and this award reflects their commitment to delivering superior customer service experiences."
Reditus continues to invest in the continuous improvement of its Contact Centers, constantly seeking new ways to meet customer needs and keep up with market trends. The company is committed to providing exceptional service and strengthening its position in the Contact Center industry in Portugal.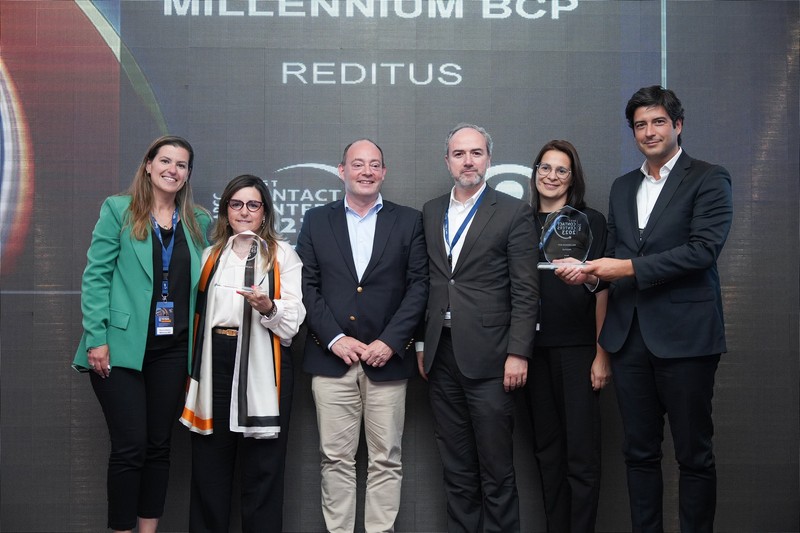 About the APCC Best Awards:
The APCC Best Awards trophies are presented annually by the Portuguese Association of Contact Centers (APCC) to distinguish organizations that have excelled in the implementation and adoption of Organizational Best Practices in the Contact Center activity in Portugal, both in terms of strategic, operational, and technological management, as well as human capital, contributing to the recognition and valorization of the industry.