Staffing
BENEFITS OF REDITUS STAFFING SERVICES
Through Reditus Staffing services you have access to highly specialized resources with technical skills in various areas, for the development of projects of different complexities and dimensions, in a fast and flexible way.
Reditus solutions guarantee direct and simple access to specialized resources with the flexibility you need to manage budgets and competencies.

THE RIGHT PEOPLE, FOR THE RIGHT PLACES
Reditus places resources with the most appropriate profile for the execution of specific functions, based on an integrated view of the client's structure and business needs.
Reditus uses an iterative model of selection and monitoring of resources through its own Recruitment and Training model that involve:
Recruitment platform with about 20,000 CVs;
Bet on Training, Development and Specialization of people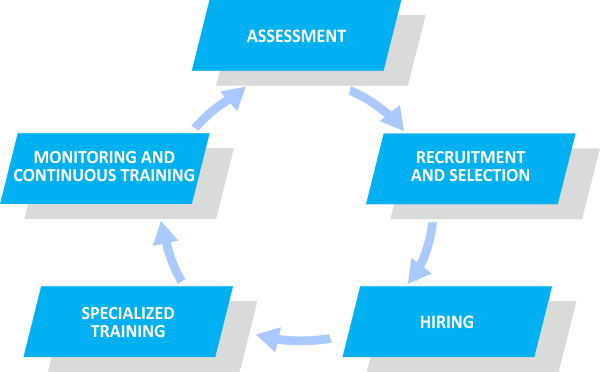 Each role requires an appropriate profile. Through Reditus you have access to specialized technical resources, in Technological and Non-Technological areas.