BPO - BUSINESS PROCESS OUTSOURCING
BPO is an acronym for Business Process Outsourcing, a business process management activity that is characterized by the development of specific actions, which, being relevant to the business, don't need to be done with the Company's own resources.
With our BPO solutions you can optimize your operating costs, improve processes efficiency, access the latest technology and benefit from fast and accurate reports:
Integration of people, processes and technologies;
Process automation;
Flexible service models with SLA'S definition;
Integration with contact centre services;
Support for nearshoring operations.
Reditus' solutions integrate People, Processes and Technologies in order to obtain higher levels of efficiency and develop more robust operational processes.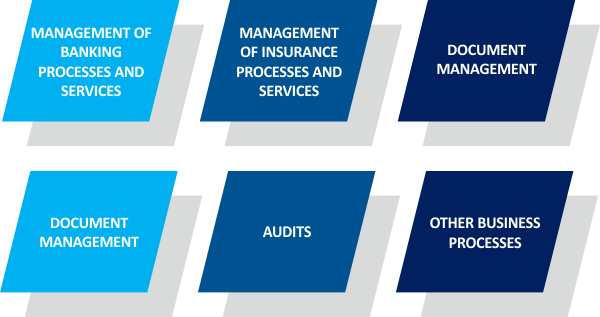 Reditus' BPO solutions integrate People, Processes and Technologies in order to constantly improve processes, obtain high levels of efficiency and optimize operation costs.
People - Focus on people, ensuring a direct hiring policy and meritocracy models that are reflected in the ability to ensure high levels of service.
Processes – Robust and well-structured processes with the necessary flexibility to adapt to the specific realities of each company guarantee the assertiveness of services and optimize results.
Technology - Processes supported by innovative technological tools that streamline functions, guarantee lower rate of error and a greater control of the activity, with reduced cost of the operations.
Whether it is a project of geographic proximity or relocation, in a nearshore or offshore model, Reditus offers the best solutions to its customers. 
Our teams are made up of highly qualified professionals who work in shifts 24/7, 365 days a year in order to respond to the needs of our customers.
BUSINESS SECTORS
Reditus was one of the first companies to provide BPO services in Portugal, accumulating more than 50 years of experience, in the management and development of business processes of organizations from various business sectors, such as, among others: